The advantages of white fillings
At Hoddesdon Dental Surgery we use white, composite fillings to repair new cavities and to replace existing silver amalgam fillings. White fillings are coloured to match your own tooth shade and so look much more natural and discreet than the traditional alternative - making them ideal for people who are concerned about the appearance of their smile. Our experience is that the vast majority of today's dental patients will choose white fillings if given the opportunity.
White fillings are able to bond to the tooth and restore more of its original strength. This makes them more durable than silver amalgam, which can weaken teeth and make them more susceptible to breaking over time.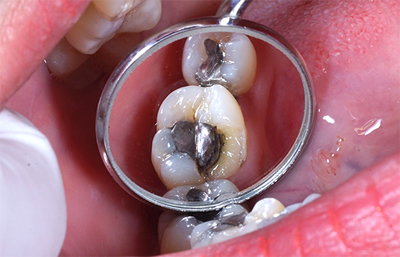 Before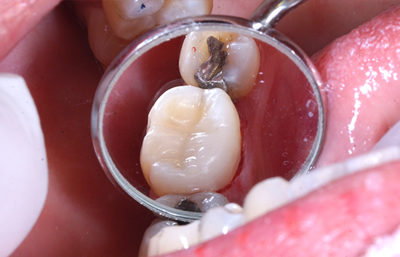 After
Better for you and your teeth
As well as restoring the natural appearance of the tooth, white fillings have the added benefit of not containing any mercury (which is viewed by some as being toxic). They require less removal of the tooth structure, especially in the instance of new cavities, as the size of the hole required for the filling can be significantly smaller than with silver fillings.
In some cases, where a larger filling is needed, a porcelain filling may be used instead. This is known as an inlay or onlay (depending on the part of the tooth affected). If the damage to the tooth is particularly extensive then a crown may be required. The dentist will inform you of all your available options and recommend the best course of action for your long-term oral health.
Find out more
Why choose us
Meet the team
Get in touch