The advantages of porcelain veneers
Veneers are thin layers of porcelain that are bonded to the front of teeth to transform their appearance. They work in a similar way to false finger nails and are a great way to make problem teeth look natural, healthy and attractive.
Veneers are the most versatile way to quickly improve your smile, as they can change the colour, spacing, alignment, length or shape of your teeth in just one treatment.
A precise shade of porcelain can be chosen for either a natural-looking improvement or a stunning, celebrity-style smile. If a veneer is being used to enhance a single stained or discoloured tooth, then the shade can be controlled to match the colour of the adjacent natural teeth.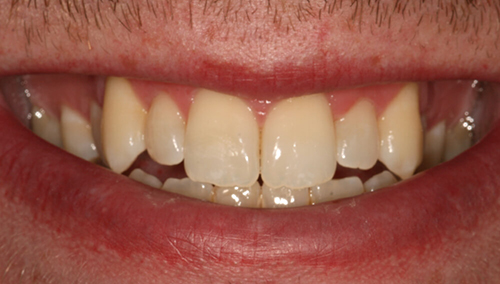 Before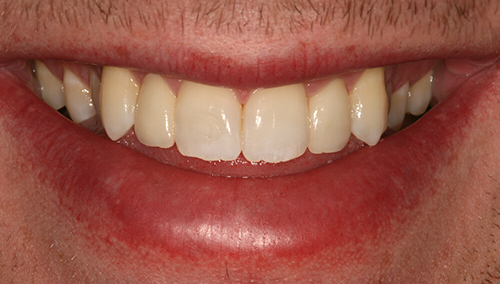 After
Veneers can also be used to close small gaps between teeth when orthodontic treatment isn't suitable. If a tooth is slightly out of position, a veneer can be fitted to bring it into line with the others.
Veneers are made as thin as possible to minimise the preparation of the natural tooth. They are held securely in place by a special, strong bonding material.
Find out more
Why choose us
Meet the team
Get in touch